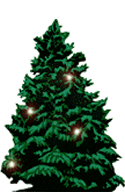 WHISPERING PINES CHRISTMAS TREE FARM INC.
Choose & Cut
Virginia Pine, Red Cedar, Leyland Cypress
Address: Mike and Erica Kelly, 1603 Penton RD, Milton, FL 32570
Cell (850) 449-4316
E-mail: mebbak@yahoo.com
Web Site: www.floridachristmastree.com
Directions: Farm at Hwy 89 N. of Milton on Milton - Jay Hwy in Allentown Community, 1603 Penton RD
Click Here For Map
Open: From Friday after Thanksgiving to December 20th.
Friday, Saturday and Sunday 10 to 5, Monday and Tuesday 1 to 5
Other times by appointment.