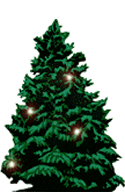 B.G. CHRISTMAS TREES
Retail Lot, Wreaths, Fresh Cut Northern Trees, Fraser Firs, Douglas Firs, Black Hills Spruce, Scotch Pine
Address: Rob Brown 9227 Satterlee, Greenville, MI 48838
E-mail: bgtrees2@yahoo.com
Web Site: www.bgchristmastrees.com
Retail Lot Address:
1899 S. Del Prado Blvd. Cape Coral, FL 33990
Directions: One mile north of Midpoint Bridge on Del Prado Blvd in front of HeadPinz Entertainment Center.
Open Thanksgiving day, 7 days a week 9 AM to 9 PM

Click Here For Map

Visit our website to purchase your Christmas tree and to be picked up at our drive-thru or shipped Fedex.